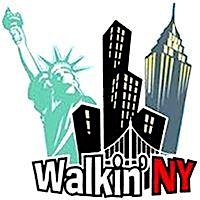 Walkin' NY
Founder of Walkin' NY Bob Gelber is a native New Yorker,  who takes great pleasure in sharing his lifelong interest in the history and the food of New York's diverse neighborhoods with visitors from around the world and local residents alike.
During the last 8 years he has led many tour groups in neighborhoods like Chelsea, Meat Packing, Soho, and the Lower East Side- Each time discovering hidden history and ethnic eats.  New York is a city where on every street corner you can indulge in the cuisines brought here by immigrants from all over the World.
He has been on staff as a volunteer at the Metropolitan Museum of Art , for a number of years, and  he is a veteran volunteer with Open House New York, an organization that celebrates New York's amazing built environment.
Sorry, there are no upcoming events