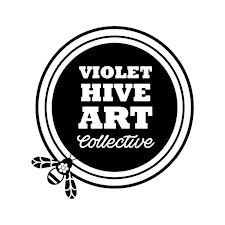 Violet Hive Art Collective
Collective Mission & Values
Our collective organizations' missions are to bring creativity into the lives of individuals, families, and the community through art and mindfulness. We work in individual and group settings to increase access to support, empathy, and to shift perspectives for healing the self, our communities, Denver, and Beyond.
"WE BELIEVE THAT IF YOU CAN CHOOSE A COLOR AND MAKE A MARK OR EVEN A SCRIBBLE ON PAPER YOU ARE AN ARTIST."
We know everyone does not feel that way but creativity is important in all careers and developmental stages of life. That's why we're passionate about making art, art therapy, and other modalities of therapeutic services more accessible to Denver and its surrounding communities. Art and mindfulness provide incredible access points to the creative parts of brain and help to shift perspectives and allow individuals to be more flexible in thoughts, choices, and actions. Violet Hive Art Collective is a community collective that combines therapeutic services and groups to serve individuals and families.
"What happens if creativity and mindfulness become part of everyday life?"
—Amy Leiter, Violet Hive Founder & Director
Sorry, there are no upcoming events