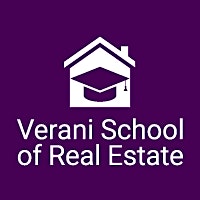 Verani School of Real Estate
Verani School of Real Estate is New Hampshire's premier real estate training institute. We offer NH-accredited real estate salesperson pre-licensing courses and courses that provide continuing education credits (CEUs) for real estate salespeople.
We Offer Interchangeable Class Schedules
Please note that if you miss a class in the series or have a scheduling conflict with some sessions, you may substitute classes from any of our locations. This only applies if you are already signed up for a class. All classes are numbered, so simply choose the number class you missed, attend it at another location, and notify your Instructor of the substitution. The only exception is you must attend the first class listed at the location you select when you sign up. This allows the Instructor to properly track your attendance so they can sign off on your Certification of Completion when you complete the full 40 hours.