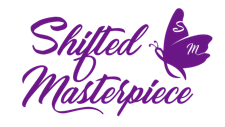 Vee Speaklife, Executive Director, Shifted Masterpiece
Shifted Masterpiece, Inc. is a 501(c)3 non-profit organization dedicated to raising awareness against domestic violence and bullying in addition to providing essential career development and life skills to survivors and at-risk youth.
As advocates to survivors and at-risk youth, we empower others to change the emphasis from their past and affirm the thoughts of prosperity in their future.
We provide educational and motivational support and resources that will place survivors on a path to achieve their personal and business goals.
Sorry, there are no upcoming events