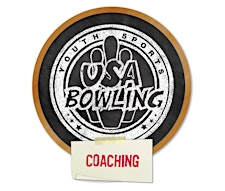 USA Bowling Coaching
The grassroots of youth sports and the USA Bowling program is volunteers! The USA Bowling Coaching program executes approximately 50 seminars each year throughout the country with a goal of teaching those in attendance the basic skills needed to teach the fundamentals of bowling to youths!

Seminars are free to attend and each attendee can access the materials at BOWL.com/youthresourcecenter. The materials are developed by the USBC Coaching Development team.
By attending a USA Bowling Coaching seminar, you will gain the knowledge to teach the fundamentals of the game to anyone - the physical game, nutrition, physical fitness and life skills. Learn how to communicate with today's kids and parents while gaining confidence in the ability to teach bowling by joining us!
Sorry, there are no upcoming events