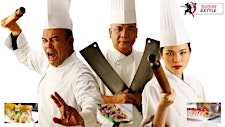 Ultimate Chef Battles Sacramento
Click here to subscribe to our text messages.
Ninja Sushi, where top chefs come to battle for the Ninja title. Join us as top chefs battle for your vote and taste dish after dish of amazing sushi. Bring your friends or come make new frieds as this is a fun and tasty event.
Sorry, there are no upcoming events