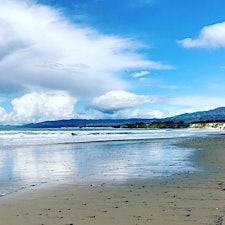 UCSB, Coal Oil Point Reserve
The Coal Oil Point Reserve is part of the University of California Natural Reserve System.  The reserve protects natural habitats to support research, education, outreach, and stewardship.  
One of the best remaining examples of a coastal-strand environment in Southern California, the Coal Oil Point Natural Reserve protects a wide variety of coastal and estuarine habitats. Largely undisturbed coastal dunes support a rich assemblage of dune vegetation and rare wildlife, including the dune spider, the globose dune beetle and the threatened Western Snowy Plover.
On the first Saturday of every month, we host a guided tour.  Our Nature Center is open to the public every Saturday from 9:00 am - 1:00 pm.
To sign up for our email list, visit:
https://copr.nrs.ucsb.edu/get-involved/subscribe-our-mailing-list
Sorry, there are no upcoming events