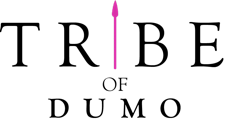 Tribe of Dumo
to subscribe to our text messages.
We are an African Fashion Brand, owned by two nigerian sisters. Our styles are uniquely crafted and designed for women of slender to Queen sizes. We travel across the continenetal USA bringing our beautiful pieces directly to customers.
Our goal is to inspire women to DO and BE the best versions of themselves. We hope that every piece purchased impacts it's owner positively and makes them see beauty from within.
A portion of our proceeds goes towards several partnerships with non-profits that cater to improving the lives of African girls through education.
Sorry, there are no upcoming events