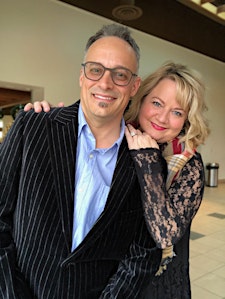 Todd & Stephanie Hearnsberger - Certified Professional Life Coaches
Todd and Stephanie have been in the people business for over two decades as pastors, mentors, teachers, and leaders.  Their passion and purpose have always been to help others find their passion and purpose in life.
As certified professional life coaches, they bring years of experience in helping people find direction for their lives and offer solutions to life's complicated situations.  While mentors pour wisdom into others, a life coach pulls out what is already in that person.  Every person has greatness and potential tucked away deep inside of them to deal with life's circumstances, and Todd and Stephanie will help discover and dig those out.
Todd and Stephanie have been married for 24 years and have two beautiful children, Hannah (22) and Grafton (14).
Sorry, there are no upcoming events