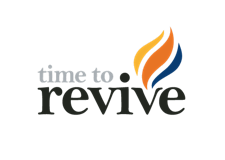 Time to Revive
The vision of Time to Revive is to urge believers to embrace their relationship with Jesus, the Messiah, and to passionately share Him as the Way, the Truth and the Life.

Time to Revive, through the Holy Spirit, exists to spark authentic revival in all 50 States of America, and in the Nations, one city at a time.
Time to Revive's "reviveCITY" process is a four-phase approach that provides the practical framework to accomplish the mission.  The entire process is dependent on the leading of the Holy Spirit and is subject to change with His direction.
Sorry, there are no upcoming events