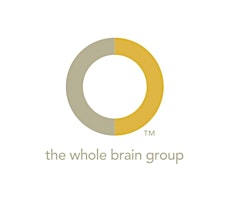 The Whole Brain Group
The Whole Brain Group is committed to helping growing businesses develop and execute digital marketing plans that complement their strategic visions and provide measurable results using our expertise in web design, development, social media, content, and inbound marketing.
Our most successful clients view us as a partner in their growth, because they know we are passionate about taking an integrated approach to helping them achieve their business goals. We strive to combine the logical and tactical (Left Brain) with the creative (Right Brain) in order to achieve Whole Brain Goodness!
Specialties:
Web Design and Development, WordPress, Inbound Marketing, Search Engine Optimization (SEO), Branding & Logo Design, Social Media Strategy   
Sorry, there are no upcoming events