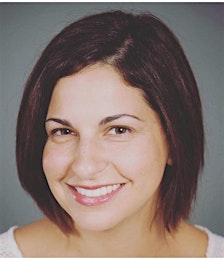 The Tasman Center for Jewish Creativity
The Tasman Center for Jewish Creativity is a center without walls that offers workshops, retreats, and online resources. Events take place at venues across greater Washington, DC. The Tasman Center also provides spiritual direction, Jewish life coaching, life cycle officiation & ritual facilitation, as well as online resources for exploring Jewish spirituality and creative expression.
Founded in 2018 by Rabbi Sarah Tasman, all of our programming is open to anyone seeking or wishing to learn about Jewish practice and traditions. Rabbi Tasman specializes in making spirituality accessible, relevant and meaningful for participants of all backgrounds. Workshops often integrate creative writing, art, yoga, and meditation, personal reflection, small group discussion, and other learning modalities. 
Rabbi Tasman has served as faculty for the Jewish Mindfulness Center of Washington since 2014 and has taught at numerous area organizations and synagogues including Sixth and I Historic Synagogue, The Edlavitch JCC of Washington, DC, Minyan Oneg Shabbat, the Am Kolel Sanctuary Retreat Center, Isabella Freedman Jewish Retreat Center, and many more.  She received ordination from the Rabbinical School of Hebrew College and her  200 yoga teacher certification from Kripalu Center for Yoga and Heath.
Sorry, there are no upcoming events