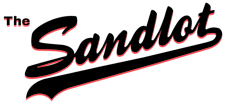 The Sandlot Wrigley
Welcome to Wrigleyvilles newest neighborhood tavern, welcoming locals, Cubs fans & visitors alike!

Thirsty? Ask your bartender about our beer specials and featured Titos cocktails. Got your dancing shoes on? Follow us on social media for announcements about upcoming live music, DJ's and events.

Plan your next party with us! Birthday & engagements, graduations and showers, bachelor & bachelorettes, we are happy to host them all. Do you just want to host a pre or post game Cubs party for the hell of it? We gotcha covered! Email our events team at events@socialbirdschicago.com for more information.

Open Mon-Fri at 5pm and noon on Saturdays & Sundays. We always open at least 2 hours before any Cubs home night games & during the 7th inning stretch on day games.

Welcome to your new home in Wrigleyville, swing by and hang with the #SandlotCrew at the #SandlotChi!
Submit Your Band/Act:
sandlotchibooking@gmail.com

Venue Phone Number:
Links and Socials:
[fb] https://www.facebook.com/SandlotWrigley

[tw]https://twitter.com/SandlotWrigley
[ig] https://www.instagram.com/SandlotWrigley/
[eb] http://bit.do/Sandlot 
[ws] http://sandlotwrigleyville.com
Sorry, there are no upcoming events