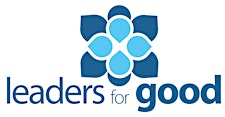 The Rebel Team from Leaders for Good
Leaders for Good is a purpose-driven leadership and team design boutique that focuses on making teams great.
Eleni Pallas and Shadi Abouzeid, spearheading the DC office, love the people-problems most people hate. Contact them with your toughest leadership and team-related problems and they'll help you feel calm and in-control in any context.
Dyana King spearheads our SF office.