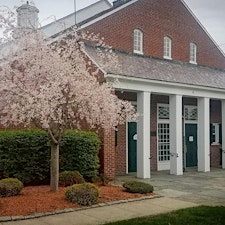 The Patrons of the Assembly Theatre
The Assembly Theatre was built in 1934 by mill owner and philanthropist Austin T. Levy. Mr. Levy and his wife, June Rockwell Levy donated the Assembly to the Town of Burrillville for the residents to enjoy performing artists and theater. 
​
The theater is found in historic Burrillville, Rhode Island.  The theater hosts concerts of various kinds, theater productions of the highest quality and events of various kinds throughout the year.  
​
​Do not miss the opportunity to come out and enjoy a show at the wonderfully beautiful ASSEMBLY THEATER. 
Sorry, there are no upcoming events