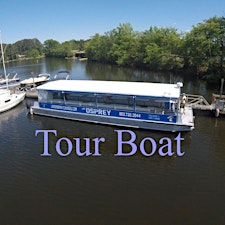 The OSPREY Tour Boat
Most of the OSPREY's calendar is used for Private Charters. If you are interested in booking a private event for your group please email Andrew@spiritoflakemurray.com.
Many packages are available. Availablty and pricing depends on the day of the week and time of the year. A popular package is the Dine & Cruise Combo package where you enjoy a meal on the dockside private yacht and also soar across Lake Murray on the Osprey Tour Boat.