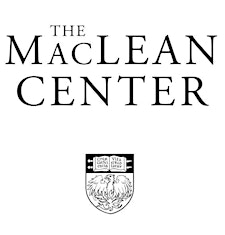 The MacLean Center for Clinical Medical Ethics
The MacLean Center for Clinical Medical Ethics at the University of Chicago is the oldest program in clinical ethics in the world and one of the oldest university bioethics programs in the United States. Since the founding of the MacLean Center and largely through the efforts of its faculty members and fellowship graduates, the study of Clinical Medical Ethics has expanded from the bedside to encompass virtually all aspects of health care. 
The MacLean Center sponsors a number of events, including a yearly, two-day conference in November and a weekly interdisciplinary seminar series.
Please visit our website at macleanethics.uchicago.edu for more information.
CME credit for the Seminar Series will be offered only to University of Chicago/NorthShore affiliates.