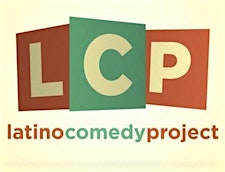 The Latino Comedy Project
The Latino Comedy Project (LCP) is an Austin-based Emmy-nominated sketch troupe known for its political satire and pop culture parody.
The LCP's YouTube comedy videos have amassed over fourteen million views worldwide. The LCP cast also developed, wrote and starred in an MTV3 comedy branding campaign for which the group received an Emmy nomination.
Our most recent critically-acclaimed sketch show "Gentrif*cked" has enjoyed sold-out runs from Texas to California, receiving "Best Of Austin" recognition by Austin Chronicle critics. 
"The San Francisco Chronicle" hailed the LCP as "hilarious" and "murderously funny." "The Austin Chronicle" called them "Hysterical...Snappy writing, immaculate timing, and an animated cast." "The Austin-American Statesman" claimed, "Bitingly original sketch comedy is alive and well and Latin."
They're bad. They're brown. They're The Latino Comedy Project.
Sorry, there are no upcoming events