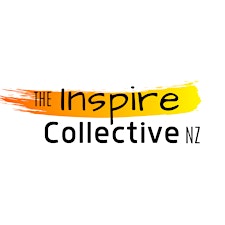 The Inspire Collective
The Inspire Collective is a new initiative which aims to create a space for entrepreneurs and business owners to grow, connect, and expand their horizons. To be inspired! It's about building a community, to encourage new ways of thinking, connection, innovation, practical tools and ideas for business improvement … and of course have fun along the way!
The Collective runs events every couple of months finding speakers and creating events designed for business owners and entrepreneurs.
The best way to understand is to list what Collective events will not be:
Talk fests – Our speakers have been very carefully chosen to inspire you with their awesomeness, and will have a max of 15 minutes each.
Networking events – Although we love it if attendees connect and do business with each other the real objective is to create a fun, relaxed, introvert friendly environment
Sales pushes – No contrepreneurs allowed! The Inspire Collective is made up of people who want to create a fun, safe, collaborative space for businesses and entrepreneurs
The Inspire Collective is a non-profit initiative founded by
Kat Soper,
Anna McKinlay, and
Steve Hockley.
Sorry, there are no upcoming events