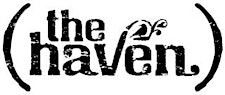 The Haven
The Haven is a storied place - the only Scottish establishment in Boston and home from home for many near and far. Whether it's Scottish cuisine, a Single Malt, a perfectly poured Belhaven or a Deep Fried Mars Bar there really is something for everyone.
WInner of Best of Boston 'Best Date Night' 2019.
Check out our events calendar and join us for a convivial experience. With so many events you are sure to find something to suit your taste.
Sorry, there are no upcoming events