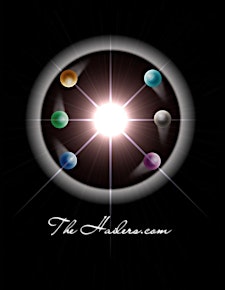 The Hailers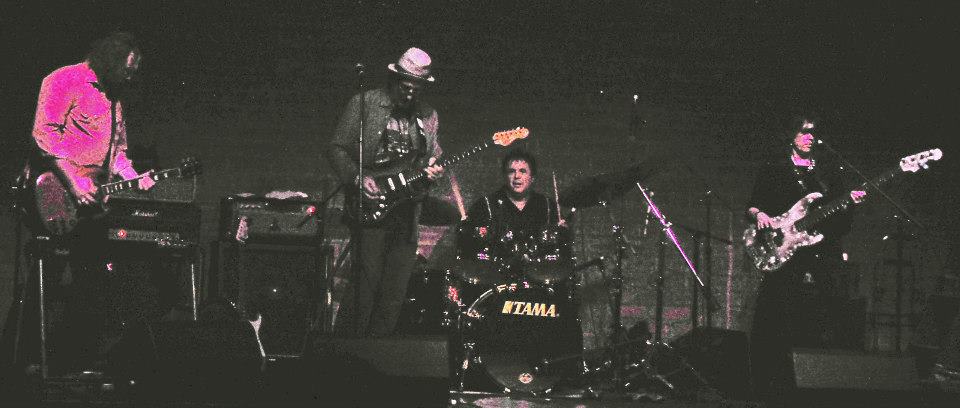 The
Hailers are a group of accomplished players that collectively make up a immensely exploratory and adventurous band that transmits a heightened state of emotion, expression and authenticity.  The band sparks off each other jamming out to find the edge and the core of space.
The Hailers have been honing their tunes into a soundscape journey which taps deeply into the live moment and the hopes and fears of the audience. The Band has been performing for over two decades playing venues throughout the United Kingdom, Europe and the US.
Their new single "Luanne" is currently in the top ten of the Celtic Charts. The band is also featured in the English-Spanish Crime-Drama "Mr. Nice". Their rock-n-roll roots mixed with influences of Celtic, folk rock, funkadelic soul, street blues, ska, jazz and gospel is what transcends in the realm of music laced with magical moments and is predominantly present on the latest CD release, "Thirteen Souls". With the songwriting of Robert Mills on guitar and lead vocals and April Carson on bass and vocals accompanied with percussion and keyboards, gives a new and unique sound to the latest CD and live performance , taking you on a journey of love, adventure and more from the Mediterranean beaches of Spain to the Mississippi Delta.  The new CD is produced by legendary multi-platinum producer David Devore whose credits include REO, Fleetwood Mac, Santana, Elton John, Foreigner and the Grateful Dead. Also working closely on the project were the talents of multi-credited engineers Matty Spindel (Grammy for Supernatural-Santana), Tony Brock (the Babys, Rod Stewart), Joe Primeau (Burton Cummings, the Brand New Heavies) and Barry Paul ( Savoy Brown). The band has shared the stage with many great performers . Their songs have and continue to be featured on radio throughout the United Kingdom, Holland, Belgium, Germany, Spain and the United States. For more info go to http://www.thehailers.com
****************************************************************************
The Hailers eclectic sound translates to a variety of audiences of all ages. This is a band to encounter live, where the music lives is where you will find them. They have a great vibe and chemistry and play with energy which transmits a magic that transports people to familiar places.
The bands logo, represents the energy between musical spheres and where they live. Anthem-like, groove driven, haunting melodies are structured to push ones boundaries...living on the edge of the edge- lets you know you're alive !  They're gritty, brutally real and they dish out transmissions that connect and move the audience on a quest to reach for something greater…come celebrate in the moment live, and experience an uplift of all that comes within ear shot of the spontaneity and flow of their live shows. Enjoy a thrilling, improvisational and seamless rush excitement, every show taking on its own special persona and vibe.
Sorry, there are no upcoming events