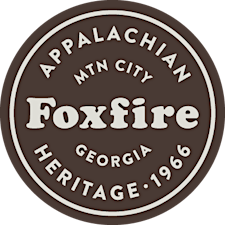 The Foxfire Fund, Inc.
Foxfire values the preservation of cultural crafts and folk ways, and offers opportunities to share this knowledge through its Heritage Skills programs. Various Heritage Skills classes are offered spring to fall each year and teach traditional crafts and practices, such as weaving, herbal medicine, and broom making.
Each course is taught on The Land by a specialist in each field. Some of our instructors come straight from the pages of The Foxfire Magazine and The Foxfire Book series.