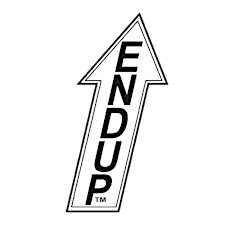 The EndUp
San Francisco's #1 late night and day party destination! Celebrating music and diversity since 1973!

Known as San Francisco's legendary afterhours nightclub, The EndUp celebrates dance culture like no other venue. The thumping bass heard as you approach, tells you this place is not for the faint of heart! Conveniently located on 6th & Harrison in the SoMa district, The EndUp delivers premium nightlife and top-notch entertainment, creating a space where the two collide.

Voted "The Best Late Night Bar" by Playboy Magazine and "The Best Afterhours Club" by Best of the Bay, The EndUp is the place to party. A uniquely designed venue with a lush tropical patio complete with a cascading waterfall, The EndUp is at once an intimate and interactive environment.

The EndUp features two indoor bars, a stylish VIP lounge with luxury seating, outdoor bar and patio with food stand, an all glass private outdoor cabana, a high powered sound system and dance floor with provocative lighting. It offers an ideal setting for live DJ music every weekend and extended hours for special events and holidays.

Founded in November 1973, The EndUp has remained on the cutting edge of San Francisco culture for more than 45 years. People from all walks of life come to party at The EndUp, forming a fully integrated nightclub community. The EndUp's distinguished space and incomparable music scene make it home to the most discerning party aficionados.
Sorry, there are no upcoming events