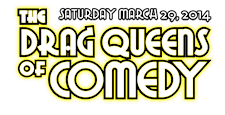 The Drag Queens of Comedy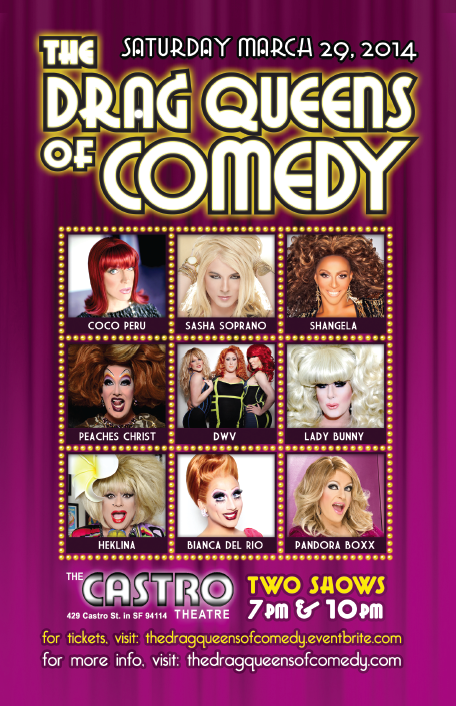 Producer and celebutante, Sasha Soprano, brings you 11 of the most outrageous and hilarious drag queens for this epic, not-to-be-missed, comedy extravaganza as these girls come together for the first time on the same stage!  TWICE!  That's right, we're turning the Castro Theatre out for 2 of the hottest drag shows San Francisco has ever seen!

Hosted by Peaches Christ and Heklina, The Drag Queens of Comedy features live performances by Coco Peru, Sasha Soprano, Lady Bunny, Shangela, Pandora Boxx, Bianca Del Rio, and DWV. 
Sorry, there are no upcoming events