The Cricket Comedy Club

Welcome to The Cricket Comedy Club
The Cricket Comedy Club is a multi-faceted group, determined to bringing you the BEST of comedy entertainment offered in our local area. We have multiple, professional, working, experienced comedians affiliated with and through our club from all parts of the country, who strive to ensure that the comedic experience you crave is delivered in full force.  So join us at our shows to sit back, relax, and have a good laugh or two with The Cricket Comedy Club in South Florida!
A Variety of Events
The Cricket Comedy Club arranges professionally staged Comedy shows for all audience types. From G-rated to R-rated performances.  Open mic nights, Bringer shows, Showcases and Comedy contests are available for booking, as well as Specialty shows and even Karaoke shows. 
Standup Comedians in Fort Lauderdale and local areas, as well as owners and booking agents,  please inquire about booking with us. The Cricket Comedy Club in Fort Lauderdale welcomes you.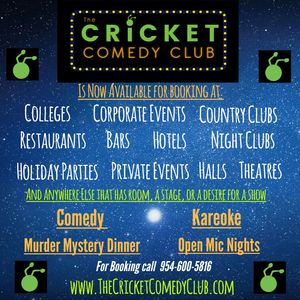 Private Events, Parties, Corporate Events
Do you need a comedian or comedians for a show, corporate event or private function? Do you need an entire show, arranged professionally to book for your venue or private location? We've got it covered.
 Inquire within via email to:
Booking@TheCricketComedyClub.com
and a member of our team will respond within 24 hours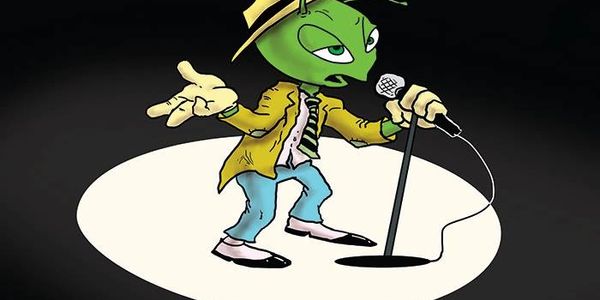 Copyright © 2018 The Cricket Comedy Club - All Rights Reserved. 
Logos and Original Artwork, by Daniel Jackson