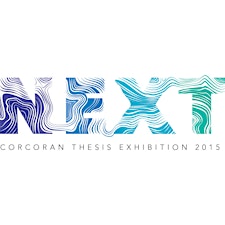 THE CORCORAN SCHOOL OF THE ARTS & DESIGN AT THE GEORGE WASHINGTON UNIVERSITY
The Corcoran School of the Arts and Design bridges the university's academically robust programs in the arts with Corcoran's creative and inspired scholarship. Part of the GW Columbian College of Arts and Sciences, the school functions as an incubator for artists and practitioners in arts-related fields, and serves to enrich students who are taking classes in other areas of the university. As such, it provides a platform for engagement that bridges creative expression and practical application with the breadth and depth of the larger liberal arts education.
The Corcoran School embodies and exemplifies what Columbian College has defined as the "engaged liberal arts," which strives to link disparate fields and better prepare our graduates for rich, multidimensional careers in the 21st century world. The challenges society faces are diverse, requiring different modes of thought. While the Corcoran School will prepare specialists, it will also enrich the overall educational experience for the breadth of students in the GW community. 
Sorry, there are no upcoming events