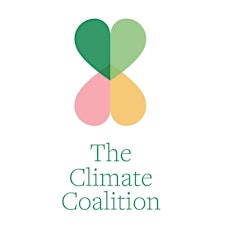 The Climate Coalition
Along with our sister organisations Stop Climate Chaos Cymru and Stop Climate Chaos Scotland, we are a group of  over 130 organisations — including the National Trust, Women's Institute, Oxfam, and RSPB — reaching across the UK to show our love for all the things we want to protect from climate change, and to ask politicians to put aside their differences and commit to doing whatever is necessary to protect them. 
Climate change is already impacting on the things we love and cherish both here in our own backyards and around the world — whether it is the pitches where we play cricket and football, the puffins who make their home along our coastlines, the woodlands where we walk, or communities affected by extreme weather events in other countries. It can be seen in increased flooding and droughts, summer heatwaves, and more unpredictable weather. It is changing the seasons, upsetting crops and flowers, and disturbing the journeys of migrating birds.
These people, places and lives may be changing, but our love for them is stronger than ever and we can make sure this love is felt by those who can make a world of difference. See more on how our two annual moments help achieve this — our flagship Show The Love moment and the Speak Up Week at: www.theclimatecoalition.org
Sorry, there are no upcoming events