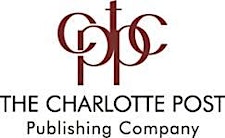 The Charlotte Post Publishing Co.
Minority owned and operated, The Charlotte Post Publishing Company, Inc. (TCPPC) has served as a dominant force in educating, empowering and enlightening African-American communities throughout our 8 County Coverage Area in North Carolina and upstate South Carolina since 1878.
TCPPC upholds our commitment to maintain professional publications and layout, original creative ad designs, impactful editorial content, and multi-channel marketing solutions. 
As a trusted media resource, TCPPC is positioned as a leading provider of diversified news, information and entertainment from a Black Perspective.
TCPPC Mission
Remain a trusted media resource supporting the progression of the African-American community.
Provide comprehensive and impactful editorial content from a Black perspective.
Increase awareness and support of community-based issues and initiatives that impact and influence African-American lifestyles.
Connect brand marketers to our affluent, ethnic-based consumer marketplace through multi-channel marketing platforms.

Visit Us Online:

www.thecharlottepost.com

www.thecharlottepostnewspaper.com

www.triangletribune.com 

www.triangletribunenewspaper.com
Sorry, there are no upcoming events