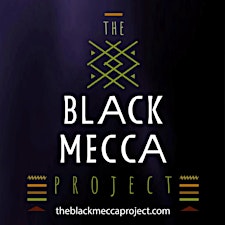 The Black Mecca Project
The Black Mecca Project (TBMP) is a call to all Atlantans who share a deep love of freedom, Atlanta, the South, and all Black people. We envision Atlanta as a fully-realized Black mecca, free of anti-black racism, gender oppression, and classism.
TBMP is Atlanta's Black liberation lab, launching in August 2019. The rest of this year is a pilot and discovery phase for us. We want to engage with you around our approach to collectively moving from oppression to liberation. This approach invites us all to:
RECKON with history, reckon with the gap between common narratives about Atlanta and the reality
IMAGINE a fully-realized Black mecca
PRACTICE using our power in liberatory ways
EMBODY equity, justice and liberation
TBMP serves as a platform and a resource for Black womxn (and our accomplices) to cultivate the conditions for Black liberation and self-determination in Atlanta, Georgia. TBMP offers communal activities with a focus putting our values into action.
The Black Mecca Project is a registered nonprofit organization in the State of Georgia. We accept tax-deductible donations through our fiscal agent, Inquiring Systems, Inc. EIN: 94-2524840
Sorry, there are no upcoming events