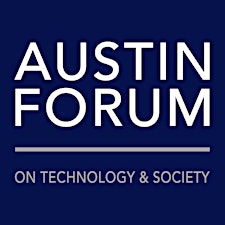 The Austin Forum on Technology & Society
The Austin Forum on Technology & Society brings people together to learn about emerging and pervasive technologies and their importance, influence, and impact on society. Every month, hundreds  of technology leaders, innovators, creatives and other interested persons come to share information and stimulate collaborations to promote technology applications that advance society. 
Through our monthly events, the Austin Forum Upload podcast, and the Austin Forum Update blog, the Austin Forum on Technology & Society explores a wide variety of topics and stimulates discussions, collaborations, and partnerships on new technology opportunities. The Austin Forum explores technology applications, opportunities, and policies in all aspects of society: health/medicine, business/industry, science/research, education, government, entertainment, and social good.
The Austin Forum monthly events are free and open to the public.