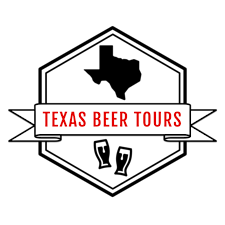 Texas Beer Tours
Texas Beer Tours offers curated public tours and private events in cities across the Lone Star State - all with a simple mission to enjoy great beer with great people. With more than 225 breweries and brewpubs across Texas, there's plenty of great beer to enjoy and we can help you do it. Our friendly and knowledgeable guides will take you through unique neighborhoods to both popular and lesser-known brewing operations to craft an unforgettable beer-drinking experience.
Our tours are crafted by beer-loving locals. We take you thru interesting and walkable neighborhoods to the best breweries and brewpubs our cities have to offer. No sponsored stops. No corporate kickbacks - just great beer, locally brewed with love. We keep our tours small so you can get to know our knowledgeable guides and the cool people on your tour. Our experiences are typically four hours long and include visits to 3 to 5 breweries/brewpubs.
We also design private tours perfect for corporate groups, team building activities, bachelor/bachelorette parties, and more.
Sorry, there are no upcoming events