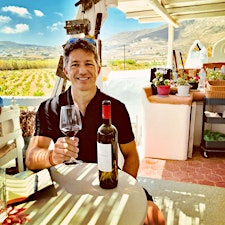 Terre Mieli Cieli
Brandon Mitchener grew up in the United States and has spent the past 30 years close to vineyards in Germany, Austria, Switzerland, Italy and Belgium. A former journalist, he has always loved sharing what he has learned with others--ideally over good wine and food and wine.
Brandon received his sommelier diploma in 2015 after a grueling 18 months of sipping beers, wines and spirits and learning how to pair them with food. Lesson #1: Don't even try to pair wine with pickles! Lesson #2: There is a world of good wine for good value beyond French wine, which completely dominates the Belgian market and much of which is over-priced.
He started Terre Mieli Cieli's wine tastings as a time and place to share and discover some good wines together in good company. The wines are always paired with plenty of good, appropriate food. 
You can buy some of the best wines featured in our tastings online.

Sorry, there are no upcoming events