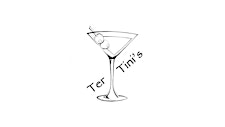 Ter-Tini's
Ter-Tini's was named after one of the owners, Terri, and inspired by the husband-and-wife owner's love of martinis, delicious food and live entertainment. Ter-Tini's has become the premiere location for upscale drinks and live entertainment in South Fort Myers.

Our biggest challenge was finding the right, high-quality ingredients for the dishes we wanted to serve. We are dedicated to offering only the finest and freshest foods and martinis. We have also taken great care in assembling a team of only the best chefs, mixologists and servers.

Come and taste the experience for yourself.
Sorry, there are no upcoming events