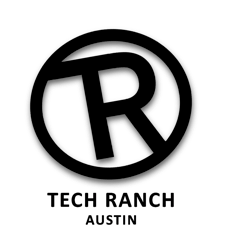 Tech Ranch Austin Campfire
"Campfire is by far one of my favorite networking events in town."  -Jacqueline Hughes, @jacquelineslife
Campfire is all about connecting you to the larger tech startup community. We bring out lots of interesting, accomplished people from the ecosystem so you can get the introductions, insight, and help you need to move your business forward, while also helping others.

Our structured teaming activity facilitates getting know your fellow attendees at a deeper level than a conventional networking event to enable knowledgeable recommendations that quickly get at what you actually need.

Hear the story of Tech Ranch Austin and get a new perspective on Austin entrepreneurship while finding ways to plug into the community.

Cap the evening with a larger social gathering over wine and snacks that allows instant follow up with your new team. More in-depth conversations set next steps.
NOTE: Please fill out the invite as much as possible as we will use your interests to help recruit the types of people you're looking for.

Sorry, there are no upcoming events