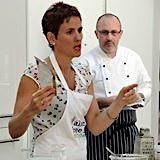 Tara Canning Nutritionist|Masterchef
Based in Health & Herbs Collaborative Clinic Galway and Sligo, Tara Canning combines her vast experience in the nutrition, health and food industry to deliver creative, informative, fun and empowering classes and workshops.
You will always get the opportunity to taste, talk and ask lots of questions in a relaxed and social environment.
And of course there are always lots of tastings and recipe handouts to bring home.
Sorry, there are no upcoming events