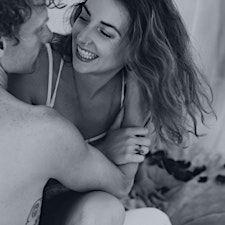 Tantric Institute of Integrated Intimacy
Hi, we are Sprout and Amanda, the co-creators of TIII, we have collectively been on a journey to understand and explore our sexuality for over 20 years and are committed to show up for the collective understanding of how powerful our life force is.  
A primal driving force that pushes us not only for sex, but also for all creativity.
We show up separately and together to help share tools and tips that allow us to step past the limiting beliefs that hold us back from living in our Power, Purpose, Passion, Presence and Pleasure.
Who is Amanda? 
A Feminine Embodiment Facilitator - supporting women in reconnecting their inner radiance through understanding their physical, energetic and emotional bodies 

An Evolutionary Coach - helping individuals find alignment in life, love and relationships

Sacred Sexuality Mentor- supporting singles and couples in reconnecting to the essence of their erotic body
Who is Sprout?

Hi, I'm Sprout, a Sexual Empowerment Coach & Facilitator.
I bring 12 years of conscious exploration in the field of sexuality.  Starting with dark eros exploration in the field of BDSM and Shibari, then becoming a Shadow Work Facilitator before exploring Tantra  in the field of Sacred Sexuality.  
I grew up with a lot of shame and guilt around myself and my sexuality.  Growing up in a traumatic scenario gave me a lot of fear to face what i desired so much, a healthy, vibrant sex life.  
I bring a playful approach to sexuality and bring a creative spice into communication tools and sexual expression.  I coach singles and couples often breaking free of stagnation and you will often find free webinars on my website.  www.instituteofintegratedintimacy.com 
Can you say more pleasure, please?