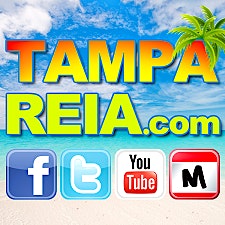 Tampa REIA
The Tampa Real Estate Investors Alliance (aka "Tampa REIA") is a Tampa Bay Real Estate Investors Association for new and experienced real estate investors, real estate entrepreneurs and other real estate professionals who invest and do business in the real estate industry.
Tampa REIA's purpose is to help promote our members' real estate investing and business success by providing extremely affordable, high quality, relevant real estate investing information and education, as well as frequent, fun and rewarding real estate networking opportunities. Our goal is to be the premier educational and networking organization for real estate professionals in the Tampa Bay area.
Tampa REIA meetins on the 2nd Thursday of each month at 6:00 PM to 9:00 PM at the Doubletree Tampa Bay located at 3050 North Rocky Point Dr West in Tampa, FL.
For more information, see TampaREIA.com.
Sorry, there are no upcoming events