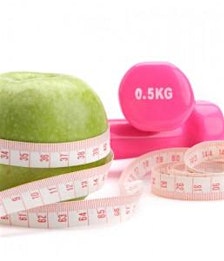 Successful Weighs Fitness & Weight Loss
WELCOME to your transformation station!  Successful Weighs is dedicated to all the beautiful ladies who are ready to lose weight, feel great, and transform their body, business, and life into the one they always knew they deserved.

Rebekah Welch is a certified Weight Loss Expert, Body Transformation Consultant, Fitness Trainer, Athlete, Motivational Speaker, and Author who helps professional business women with too many responsibilities and not enough time to overcome their frustration with their bodies, achieve optimum health, design a lifestyle they can not only LOVE  - but stay excited about, and know the joy of reaching and maintaining their weight loss, lifestyle, and business transformation goals. 

Rebekah's personal journey to discard more than 100lbs without surgery or drugs is the inspiration behind the Successful Weighs Transformation Systems. Anyone can help you lose weight. Rebekah will show you how to lose FAT quickly and permanently and discover your best and highest version of yourself!

Sorry, there are no upcoming events