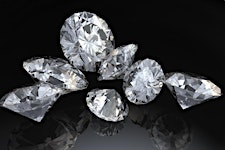 Success6m
Success6m is the creator of White Diamonds Expo.  White Diamonds Expo is a business to business networking event that brings together business owners and professionals from the DFW area.  This event features a business expo, VIP spotlight, open networking, door prizes, ice breakers, networking games, on the spot appointment setting, a giant business card exchange,  brainstorming circles, book signings, and Inspirational background music!

White Diamonds Expo is an amazing opportunity for small business owners to network, recruit and mingle with other entrepreneurs.  Our goal is to provide a relaxing opportunity for businesses to grow by connecting with others.
Whether you are a customer looking for a little retail therapy or an entrepreneur, you will find what you are looking for at our White Diamonds Expo.

Sorry, there are no upcoming events