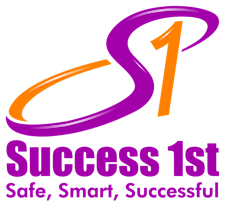 Success 1st
Click here to subscribe to our text messages.
Mission Statement: Success 1st works to educate, encourage, and equip youths to achieve positive outcomes by making healthy decisions. 

Vision: Success 1st wants to see a world where all youth will have the tools they need to make strong decisions, thrive in a multigenerational society and be successful, contributing citizens.