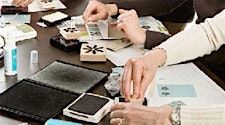 Stampin' Up! CraftyPerson Team, Portland OR
Stampin' Up! is a crafting company started over 25 years ago.  Stampin' Up!'s mission statement, called its Statement of the Heart, reads: "To love what we do and share what we love, as we help others enjoy creativity and worthwhile accomplishments ... in this we make a difference."

Our Stampin' Up! team is a fun group of gals who love to create together. We work hard to deliver to you creativity and fun affordably, by offering events and classes. Come join in! We enjoy sharing our love of stamping and creating with you!
Sorry, there are no upcoming events