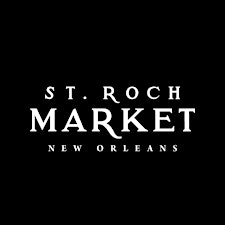 St. Roch Market New Orleans
St. Roch Market is a food hall platform that offers a uniquely chef-driven experience with an endless variety of shareable options. A destination for the discerning palate, each unique project elevates the expectation of a food hall experience with a thoughtfully curated mix of local food and beverage talent showcased in communal, beautifully-designed spaces.
Founded in New Orleans in 2015, we connect you with the best chefs you haven't heard of yet, while encouraging a welcoming spirit of culinary exploration. We are committed to creating opportunities for chefs to showcase their unique perspectives by making restaurant ownership attainable to talented and passionate entrepreneurs.
Located in the heart of New Orleans, the original St. Roch Market thrived for more than 140 years and served as a gathering place for locals to break bread and sell goods; it wasn't until 2005 that Hurricane Katrina devastatingly shut it down. In 2015, on the 10th anniversary of its closure, our team re-opened the market, transforming it into the lively food hall it is today.
Opened in 2018, Auction House Market, our sister location, brings a sleekly designed multi-vendor dining destination to the heart of New Orleans' bustling Warehouse District. Auction House Market serves as an entrepreneurially-focused platform for up-and-coming chefs and tastemakers in the local culinary community.