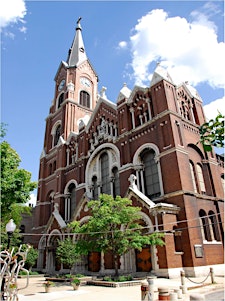 St. Michael in Old Town
St. Michael in Old Town Parish dates back to 1800s. We are proud of the Parish's rich and storied history and of the Redemptorists who serve at the Parish. The Parish's exciting past serves as inspiration today as it continues its tradition of providing spiritual enrichment to its parishioners and visitors. More information is available about St. Michael's history, art and architecture, and the Redemptorists by going to our website, www.st-mikes.org.
St. Michael's bells can be heard throughout Old Town and are an integral part of the history and community of Old Town.