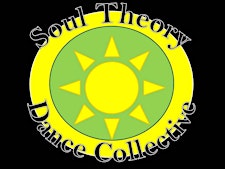 Soul Theory Dance Collective
Mission
To assist individuals into making healthy lifestyle changes 

Soul Theory dance collective began in late 2013.
'Soul Theory' is a lifestyle that aims to uplift the individual to be a better person. We achieve this by offering various dance, fitness and special events that engage you physically, mentally and spiritually.  It is our belief that how we treat others, how we treat ourselves and how we treat God correlate to make you who you are - please allow our programs to be your personal coach to a healthier new you!
Sorry, there are no upcoming events