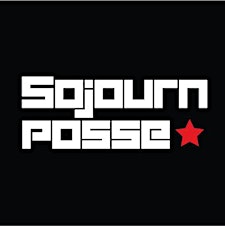 Sojournposse Multimedia
Sojournposse are storytellers. We tell stories through photography, multimedia journalism and design.
Sojournposse Multimedia began at The London Design Festival 2009. Our background is rooted in design, photography, journalism and digital anthropology.
We look at objects of consumption, digital and non-digital, and examine how people organise around them. We organise gatherings for knowledge exchange. Our partners are cultural organisations, corporations and academia. Together with our partners, we develop programmes for situated learning within the digital and design work environments to facilitate knowledge transfer not only at higher education level but also in further education and work settings. And we explain this through our documentary photography, digital storytelling, magazines, books, events and workshops that we produce.
Our projects begin and end with one question, "Are you inspired?". It is about the journey experience. Be them books, cars, mobile phones, an app, a life support machine, a game, a dress, a coffee machine or a community you're serving, we can help you tell your brand story to your audience, and we can organise the gatherings for that, too. We would like to work with you. Contact us at info@sojournposse. And check out our projects with organisations, big and small.
Sorry, there are no upcoming events