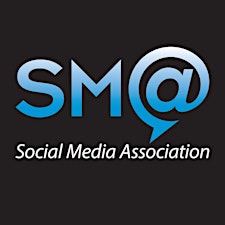 Social Media Association
Informing, inspiring, and empowering business through social, digital, and future media.
SMA brings together the media community both online and offline. Today's media world never stands still — our members are forward-thinking people who are passionate about staying on top of business and media innovation.
We are entrepreneurs, business owners, managers, influencers and strategic decision makers. Our goal is a non-competitive environment where we can learn, share and have fun together. Events include talks and presentations by expert speakers, lively panel discussions, roundtable events, networking meetups, and lots more — join us!
Visit the SMA website.
Social Media Association • Port Washington, NY
$25 - $250