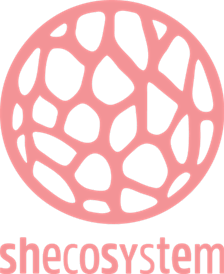 Shecosystem Coworking + Wellness
Shecosystem is a work-life space where self-care is part of our business strategy.
Shecosystem is an open, flexible coworking space rooted in feminine and feminist values. We're a home base for people who work independently but want to connect with an engaging community that values holistic wellbeing.
Whether you want to drop in once a month for an event or work here every day, we've got a membership plan to suit your needs and a workspace to suit your mood. 
Come as you are: this is a warm, friendly place to show up authentically and shine your light or be with your shadow.
To join our community or book your next meeting, workshop or event at Shecosystem, visit www.shecosystem.ca 
Sorry, there are no upcoming events