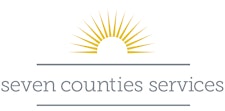 Seven Counties Prevention
 Kentucky's Regional Prevention Center is one of fourteen in the state that works to prevent and reduce substance misuse and suicide within our communities. The Regional Prevention Center (RPC) brings together adult and youth community volunteers with state and local policy makers, social service providers, educational staff, public health personnel, business and church leaders and law enforcement representatives. All are dedicated to promoting healthy lifestyles and preventing substance misuse and suicide.
The Regional Prevention Center offers trainings to staff and the general community. The trainings offered provide education and skills necessary for youth and adults to live healthy substance-free lives. By educating the community, we help reduce the incidence of mental illness, substance misuse and related stigmas.
Prevention Specialists Certified by the state of Kentucky and trained in the curriculum, facilitate the trainings. There is a cost to attend some of the trainings to cover materials.
For more information or general questions, contact the Centerstone Regional Prevention Center. Business hours for the Prevention Center are M-F, 8:30 a.m. – 4:00 p.m.
Sorry, there are no upcoming events