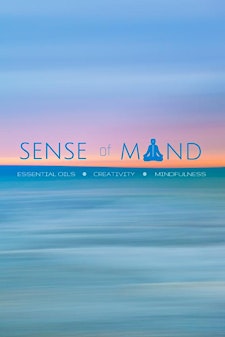 Sense Of Mind™
Welcome to Sense Of Mind™ Sensory Wellness and Mindfulness Programs!
Sense Of Mind™ is an innovative blend of sensory based wellness and performance building tools and programs. I've always been inspired by sensory experiences, whether through the colors captured in my photography or sophisticated flavors in the perfect plate of food. Over time I realized that these experiences also brought about a change in emotion and energy and could bring about joy, peace or innovative ways of "seeing." As I embarked on a personal wellness journey, sensory wellness practices became a cornerstone in my healing. As I healed and opened up and shared my journey, I began to realize that other people resonated with my practices and I began working with others.
About The Founder
Sense Of Mind™ Founder, Melissa McClain, spent 15 years in Crisis Management Operations with a focus on customer and employee care and advocacy. She has supported companies around the globe in preparing for and responding to large scale and mass casualty disasters such as aviation accidents, 9/11, Hurricane Katrina and terror attacks overseas. After an always on, high stress career, Melissa experienced burnout and embarked on a healing journey that included creativity, mindfulness and energy healing. Her unique discovery of healing and wellness tools led to the creation of Sense Of Mind™.
Sense Of Mind™ programs include doTERRA Essential Oil education & wellness consults, individual and NEW group Muse™ Neurofeedback Meditation Programs and "Unfocus" Creative Exploration.
Education, Training & Certifications
BS, MS in Crisis Management
Mindfulness Based Stress Reduction Training
Search Inside Yourself Leadership Institute
UCF Brain Health Certificate Program
Certified Creatively Fit Coach
Get Wellness with a Sense of Mind™!
Sorry, there are no upcoming events