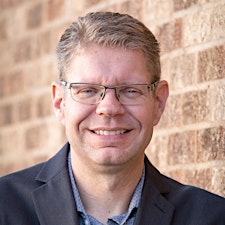 Scott Wiethoff
Scott Wiethoff and company are setting a new standard of leadership for the 21st century. He is committed to helping others become the best version of themselves, which is changing the way individuals see themselves and the way they lead others.
Scott has spent the last two decades learning what it means to lead healthy teams in various industries and organizational structures. His experience ranges from entrepreneurial work to being part of the executive team of a global organization. He is currently a Partner with Giant Worldwide leading a team of consultants throughout the Midwest with international ties.
Scott's passion is to help communities build healthy relationships and communication. This passion can be traced back to growing up on a family farm in southern Minnesota, where he spent significant time learning the value of teamwork. As a consultant and coach, he specializes in working with leaders to understand how their personality, experiences, and choices impact the way they lead themselves, their family, team, company, and community. 
Based in Alexandria, MN, Scott, along with his wife Michelle and four sons, love to spend time outdoors, camping, and exploring new places in their Jeep.
Sorry, there are no upcoming events